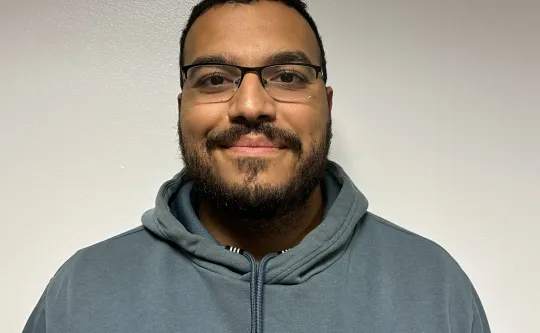 Edwin Santos, Asst. Child Care Director
With a background in child care, specializing in working with children with special needs, Edwin began his career at the Y in the afterschool program. He currently has a leadership role in several departments, including camp, teens and the preschool enrichment program.
In Edwin's words,"At the Y, I've had an opportunity to grow, connect with diverse children, and truly make a difference in their lives." Edwin can be reached at 914-967-6363, ext. 120
The Rye Y's Pre-School Enrichment Program is for children 3-5 years old.  Morning or afternoon options are offered as an extension to the pre-school day or as an alternative for families who are looking to just sample the pre-school experience.(All participants must be potty trained.)
Daily Specials
Monday: Sports
Tuesday : Swim
Wednesday: Gymnastics
Thursday: Cooking/ Stem
Friday: Music/ Movement
"The YMCA is such a great extension of the school day.  [It allows] the children to explore cooking, swimming, sports, playtime all in one place!"
Megan, parent of a Pre-School Enrichment Program participant
Rye Y staff are selected for their strong character, maturity, enthusiasm and commitment to the Y values of caring, honesty, respect and responsibility. Staff are First Aid and CPR certified and undergo a rigorous hiring process including multiple references and a background check. Upon hire, all staff must complete several child abuse and safety trainings. Safety is our first priority.