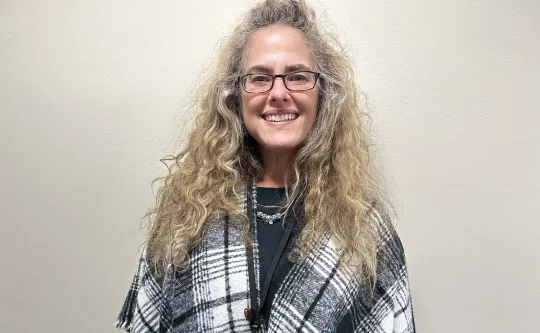 Heather Camacho, Asst. Child Care Director
Heather has been a dedicated member of the Rye YMCA team for 18 years, where her passion lies in working with children. She loves her job because she gets to see kids grow and develop, and she enjoys partnering with families. Heather feels lucky to work with great co-workers, and believes that "Children keep you young!"
Heather can be reached at 914-967-6363, x122

EARLY LEARNING CENTER: LEARNING, GROWING & THRIVING
Ages 18 months – 5 years
Morning Care: 7:30am- 9:00am
Regular Day: 9:00am- 4:00pm
Evening Care: 4:00pm- 6:00pm
REGISTER NOW FOR FALL 2023 
Children in the program have access to the extensive Rye Y facility including our gymnasium for sports and gymnastics. Pre-school age children receive weekly swim lessons.
The Rye Y's Early Learning Center is a licensed full day and extended care program. Our Center is a nurturing, safe place for children to learn foundational skills, develop healthy, trusting relationships, and build self-reliance.  The staff are caring, dedicated professionals, trained in early childhood development. We offer a Toddler, Pre-School and Pre-K program.
"I wanted to reach out to send some shine to Ms. Kaitlyn and Ms. Nayefa! My daughter loves school so much and has learned so many things since joining their class in the fall. She is reading and learning to write and most important loves herself, her friends and school! She says affirmations like "I am brave," reads and understand books and takes such good care of her friends. These amazing teachers are the reason! Thank you so much.  -Renee and Damil C. (Parents of ECC  student)
Children will:
Develop physically, emotionally and socially through a variety of safe, developmentally appropriate and challenging experiences.
Expand awareness and appreciation for the natural world.
Learn and display the four core values of the YMCA: Honesty, Respect, Responsibility and Caring.
Increase appreciation for their own family, friends and surrounding community
WHAT MAKES THE RYE Y'S EARLY LEARNING CENTER UNIQUE?
The Rye Y's Early Learning Center is led by a team of qualified professional directors. We select our passionate and dedicated staff for their experience, strong character, maturity, enthusiasm and commitment to our Y values. We pride ourselves on staff retention.
For 108 years, the Rye Y has been the vibrant and diverse heart of our community, welcoming families and individuals from across our area. From our first day camp in 1948 to our pre-school, school-age and camp programs of today, the Rye Y has given families peace of mind by providing safe, nurturing, affordable child care for 73 years.
The Creative Curriculum features inquiry, exploration and discovery as the foundation of learning. Our curriculum focuses on the following areas of development: social/emotional; physical; cognitive and language. We believe children learn through spontaneity, problem solving, and exploring new materials to find answers - all while building positive relationships.
Children enrolled in the Early Learning Center will enjoy using Rye Y facilities including the gymnasium, swimming pool (for pre-school & pre-K) and outdoor playground and field.
At the Rye Y, we go beyond the curriculum to support the whole child. We have adopted HEPA (Healthy Eating and Physical Activity) standards and the CATCH program (Coordinated Approach to Child Health) to bring healthy eating, nutrition and physical activity into the classroom. Our goal is to help your child develop healthy lifelong habits and have fun at the same time!
Families will have access to the Bloomz app, either on their computer or mobile device. Through the app, we will keep you connected to your child's activities with posts and photos during the day.
Circle Time
Arts & Crafts
Cooking
Music/Movement
Literacy activity
Games
Healthy Lunch
Swimming (pre-school & pre-K age)
Sports/Gymnastics
Nap/Rest
STEM
Outdoor Play
Nature activity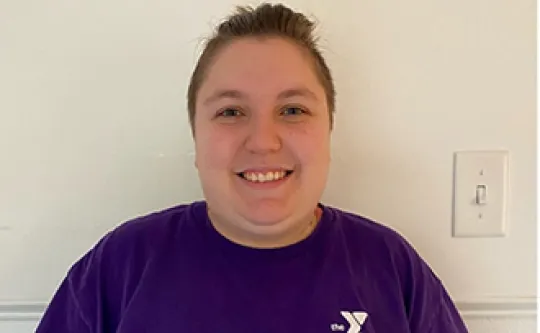 ToniAnn: November Star of the Month
ToniAnn became a valued staff member of the Rye YMCA in 2016. Since beginning her career at the Rye Y, she has worked with several programs including Child Watch, After School Adventures and Summer Camp. We were so happy when she joined the Early Learning Center when the program began in 2021 as a head teacher.

ToniAnn truly embodies all aspects of what the Y values most in their staff. She is welcoming, genuine, hopeful, nurturing and determined. ToniAnn puts the safety of children in the forefront. She creates an environment where the children she cares for are happy, growing and learning every day. She has developed relationships with children and families alike. It is for this reason that families regard her in a positive light. ToniAnn is dependable, reliable and always puts her best effort into everything that she does. When given a task, you can rest assured that she will give it her all. Thank you, ToniAnn, for your impact on making the Rye Y a welcoming place for all!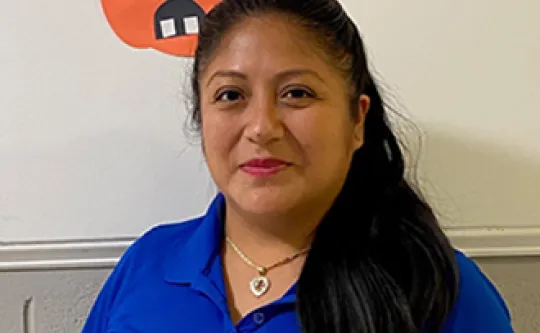 Maritza: October Star of the Month
Maritza became a valued staff member at the Rye YMCA in 2022 when she was hired as an Assistant Teacher for the Early Learning Center. Her calm, caring, loving and nurturing personality immediately brought a sense of warmth to the yellow room.

Maritza has formed close bonds with the children she cares for as well as their families. Maritza always puts the children first and they are her #1 priority. As a member of a team, Maritza is supportive and always looks for ways that she can help others. She shows up to work every day with a positive attitude and a willingness to make meaningful change. Thank you, Maritza for all of your hard work and dedication to the Rye Y.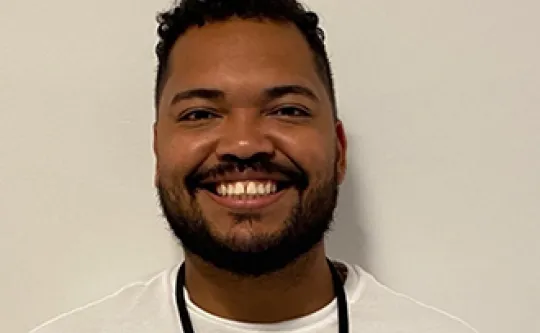 Drey: September Star of the Month
Drey became a valued staff member of the Rye YMCA in September of 2020. He has experience working in multiple child care programs, caring for children of different ages. Drey began his career at the Rye Y as a part-time after school instructor. Since then, he has taken on the role of summer camp counselor for both Kinder and Discovery camps. We were delighted when Drey accepted a full-time position as assistant teacher with the Early Learning Center.

There are so many positive qualities to mention about Drey. He has made an impact on both staff and children alike. Drey is friendly and welcoming to all. He has a positive mindset and always sees the bright side of things. He is able to bring laughter and smiles to the faces of children he cares for with his kind and funny nature. Drey is the person you turn to whenever you need a good laugh! Drey's dedication to his work is apparent through his willingness to help his team. He is always there to lend a helping hand. He is truly an asset and we are so happy to have him on our team