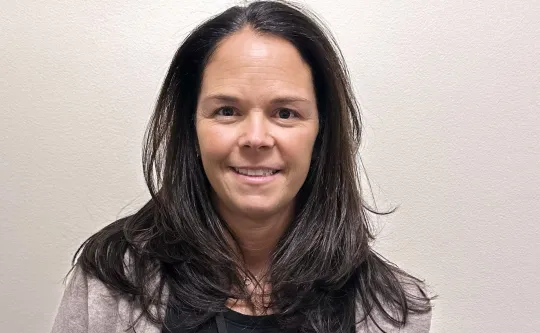 Kristen Sidari, Assistant Childcare Director
Kristen holds a Bachelor's degree in Psychology from Iona University. She has dedicated over 30 years of her life to working with children. Her career journey has taken her from daycare to nursery school, through the realm of special education, and back to nursery school again.
In Kristen's words, "My heart belongs to the little ones. Witnessing their genuine joy as they enter the classroom, eager to greet their teacher with a smile or a warm hug, reaffirms that I'm in the right place."
Nursery School
Introducing the Rye YMCA Nursery School in Mamaroneck 
@ St. John's Church, 122 Fenimore Road
The facility includes light-filled classrooms, a large multi-purpose room for indoor sports and games, a fully equipped kitchen and outdoor play spaces.
TO SCHEDULE A TOUR, EMAIL KRISTEN SIDARI OR CALL 914-967-6363, X207
REGISTER NOW for fall 2023. 
OUR PROGRAM
Toddler: 18-35 months
Pre-School: 3-5 years
AM program: 8:45-11:30am
PM program: 12:30-3:15pm
Choose 3, 4 or 5 day options
Nursery school is an important stepping-stone along the path toward independence. Children gain a sense of confidence while they learn to interact with peers, share, take turns and develop essential social skills.
At The Rye Y Nursery School children learn foundational skills, through play based learning that introduce basic concepts like numbers, letters, colors and shapes in a fun and engaging curriculum. Children will also enjoy indoor and outdoor recreation, arts and crafts, games, sports, story time, STEM activities, healthy snacks and more! A summer program will be offered onsite.
We use the Bloomz app so parents can see for themselves the activities their child is busy doing throughout the day.
The program follows the Mamaroneck School District schedule, including inclement weather.
OUR STAFF
The Rye YMCA Nursery School is led by a team of qualified professional directors. We select our passionate and dedicated staff for their experience, strong character, maturity, enthusiasm and commitment to our Y values. We pride ourselves on staff retention.
ANNUAL RATES
3 days: $6,790
4 days: $7,620
5 days: $8,450 
We offer financial aid through our Y Cares program, which is made possible by the support of donors.
For more information, contact Kristen Sidari, Assistant Child Care Director
914-967-6363, x207
We also offer Drop and Play at this location for ages 2-5 on Tuesday and Friday afternoons.
Click here for details
View a slideshow about our Nursery School below.